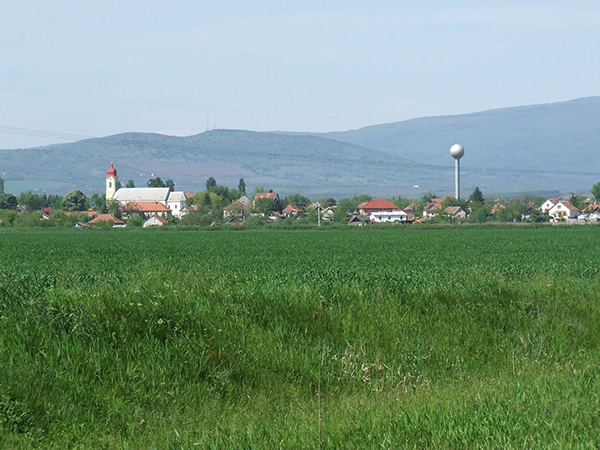 History
The large village lies at the foot of mount Mátra, on the eastern part of Alföld. The fertile land made even people in the Bronze Age to settle down, as it is proved by archeological findings. After the settlement into Hungary, the Aba clan received. The settlement was first mentioned in 1323. During the centuries, it had many lords, powerful families like the Petrényi, Bebek and Koháry. It was qwned for the longest period, from the middle of the18th century for 150 years, by the Batthyány family. Some people think that the village was destroyed in 1706 and it repopulated and took its today position in 1712. The traditionally agricultural settlement is famous for the water melon and grain growing. It was connected to the country′s economy at the 19th centruy, by the building of the railway. A great improvement in the villase′s life was the building of the road conneting Adács with Gyöngyös in 1991, so the village cloud be travelled through. The trafic conditions were improved also by the building of the M3 motorway and its exit. The village can attract investors. The public utilities and the institutions of the settlement are improving gardually. The Elementary School and the Sportcentre were renovated not a long time ago.
Sights
According to documents, Adács had a stone church in the 14th centruy. This building is not exsisting anymore, it was last mentioned at the begining of the 18th century. The roman catholic church in baroque style was built by István Koháry in 1742, in honour of St. Jacob. The tower was ready in 1794. there can be found two stone crosses in the settlement: one in front of the church from 1807 and one decorated with the figure of St. Magdalen in the village centre.
The statue of St. John of Nepomuk stands in the western part of the settlement and it was made in 1779. Zhe hunting-seat stood in the sometime farm of Kenyérvár, it was demolished after 1945, but the park′s valuable rtees can be seen even today. The fishpond eastwest from the large village is a popular fishing place and holiday resort for those who want to relax. On the shore, there was built up a holiday camp.
Position, approach
Adács is a vilalage of 3000 inhabitants on the southwestern part pf Heves county, south 12 km far from Gyöngyös. The traffic conditions are excellent. The M3 motorway is situated east from the settlement, it is connected with the centre of the area, Gyöngyös by a road and the railway Budapest-Miskolc crosses it.